Usher Transport Day 7 Giveaways!
---
Dec 24, 2020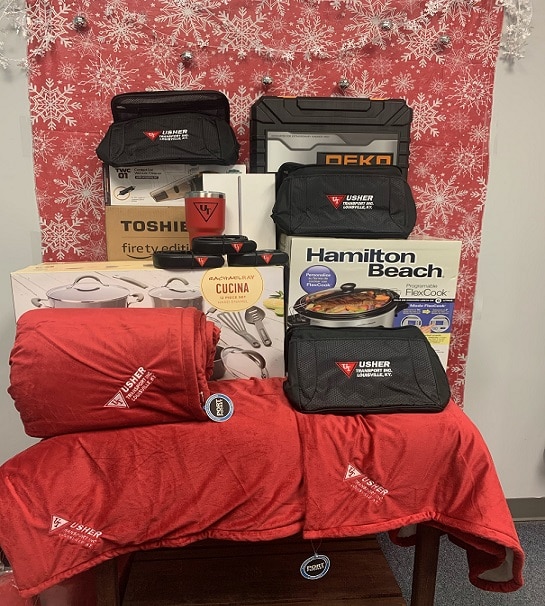 Welcome to Day 7 of the Giveaways!
Today we are giving out 16 more prizes! We hope that you all have enjoyed all of the prizes that we have gave away and we hope that each of you have a Merry Christmas!
Todays winners are:
UT Blanket – Darrell Bowling
UT Lunch Bag – Charles Sweat
UT Belt – Zach Flannery
UT Belt – William Stewart
UT Cup – Jereme Wardrip
Apple Ipad – Lanny Stovall
UT Lunch Bag – Charles Locker
Pots and Pans – Ryan Foley
Tool Set – Karen Robertson
TV – Charles Kyllonen
UT Blanket – Ernie Schrader
UT Blanket – Adam Dudley
Crockpot – Eddie Bumphus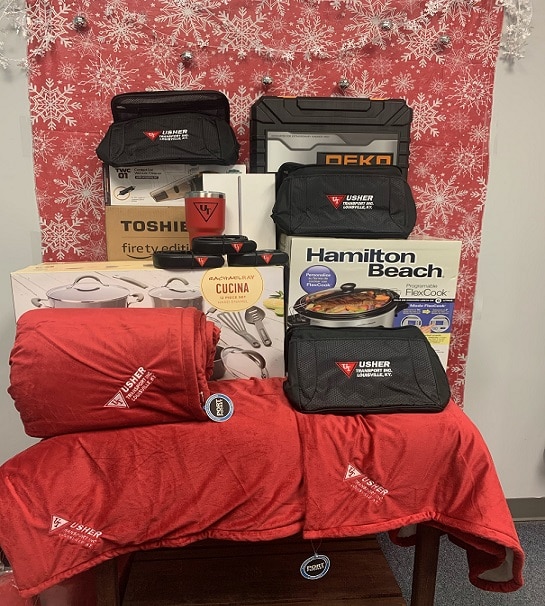 Thank you all for your patience while we did all of the drawings.
We will have all the prizes shipped out by Wednesday of next week!
Have a very Merry Christmas with all of your families!