Randy Luellen – Retiring after 36 years of service
---
Jan 5, 2021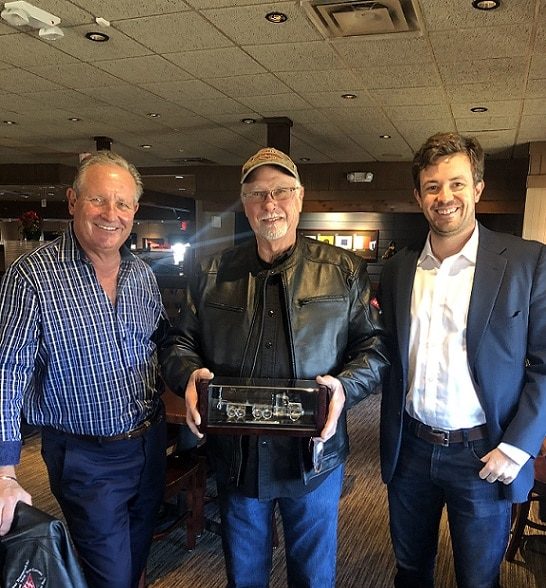 I want to take a moment to recognize Randy Luellen, a 36-year Usher Driver, who retired this year. Randy began his career with Usher in 1984 hauling petroleum in the Owensboro area. He had already provided Usher with two and half decades of impeccable service before I had the pleasure of working with him as his dispatcher beginning in 2009. Though I was his dispatcher, to say I dispatched him would be an overstatement. Randy dispatched himself, I printed his paperwork.
You see in those two and half decades before I 'dispatched' Randy, he had built his own loyal customer base in Owensboro. The customers contacted Randy directly, and I can't think of a single time one of those customers had to reach out to me or anyone else in dispatch. They didn't need or want to talk to anyone but Randy. That's not a reflection on something us in the corporate office did wrong, but a reflection on something that Randy did right. He made those customers his own, they were his personal responsibility.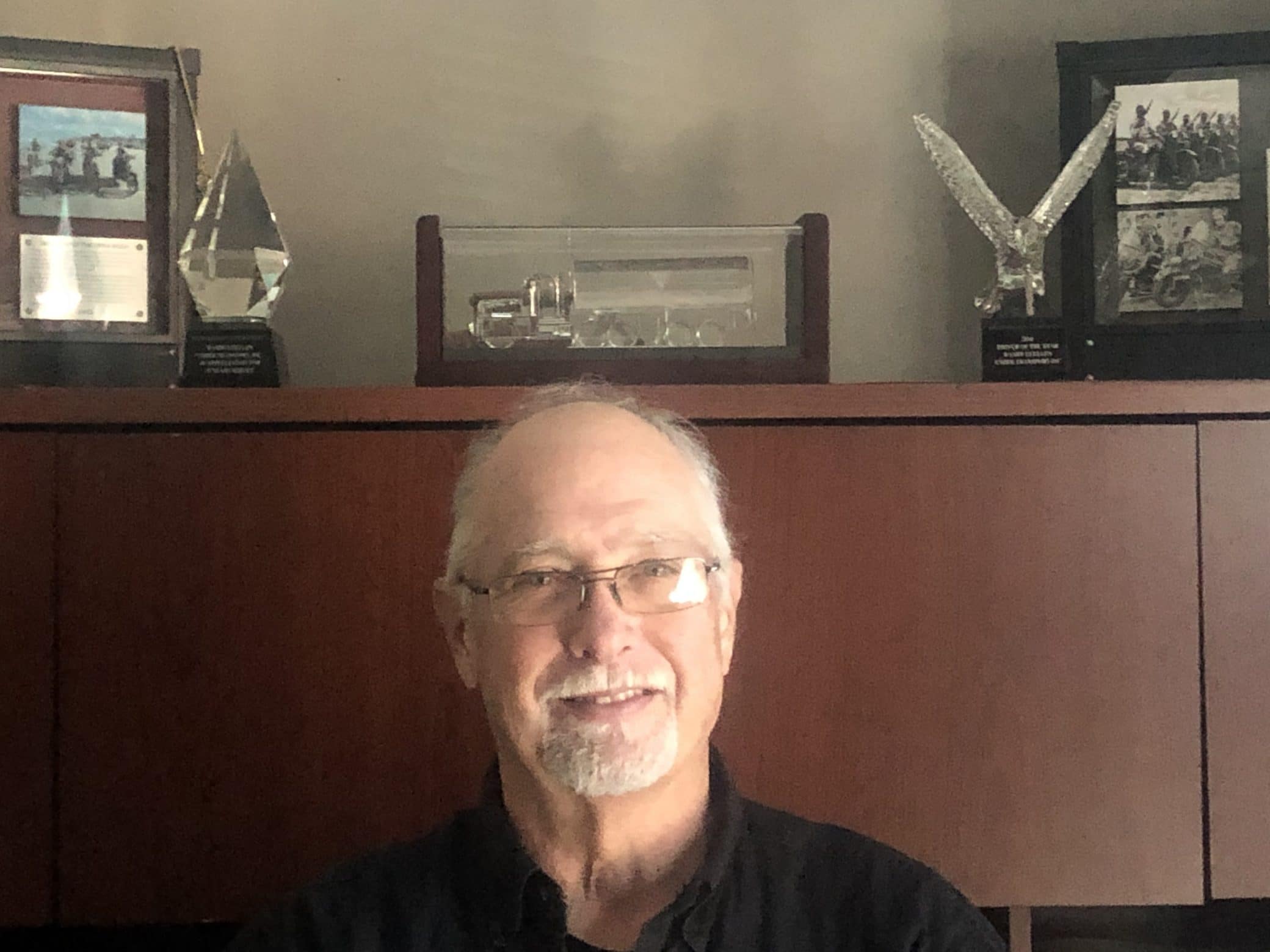 (Awards above Randy in the picture are his 2016 Driver of the Year, Crystal Retirement Truck, and 35 Years of Service Award)
Randy had several brokers work under him throughout his career at Usher, but it was at the times that he was a one man show that his dedication to his customers and his profession became impossible to ignore. Randy would work six days a week, juggling multiple customers and delivery windows, and somehow managed to do it without a runout or an upset customer. It was for those very reasons that he earned the title of Driver of the Year in 2016. Randy did not just master tank truck driving in his 36 years leased on with Usher, he mastered customer service, relationship building, and the art of running a dependable business, and he did it all with the integrity and warmth that he is known for.
To honor and commemorate Randy's 36 years with Usher Transport we had a custom leather jacket made with the UT logo on the back, '36 years of service 'on one arm, and his name imbordered on the other arm. We had planned to present Randy with this Jacket as well a crystal Usher Transport truck at the Christmas party this year. However, as you all know, we had to unfortunately cancel the Christmas party due to the pandemic. This letter alone, though I hope you enjoy it, does not do nearly enough to celebrate this important milestone. It was Bill Usher Jr., CEO, and my honor to drive to Owensboro and present Randy with his custom jacket and crystal UT truck personally.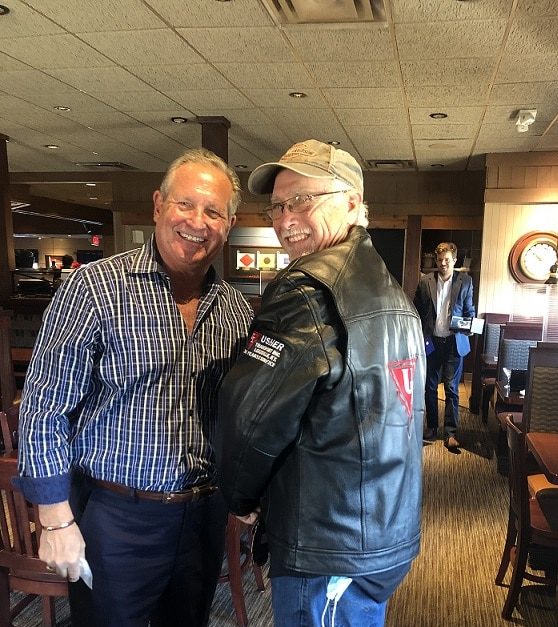 While we are of course disappointed that the Christmas party was cancelled and we didn't get the chance to celebrate Randy's retirement with the entire company, I have to say there was a silver lining. Bill and I got to have lunch with Randy and his charming wife, Terri, at Red Lobster. The visit was so enjoyable over 2 hours had passed before we realized it. We didn't want the conversation to end! Not to worry though; while this may be the end of Randy's impressive driving career with Usher Transport, he is part of the Usher family for life, and I look forward to many more conversations in the future.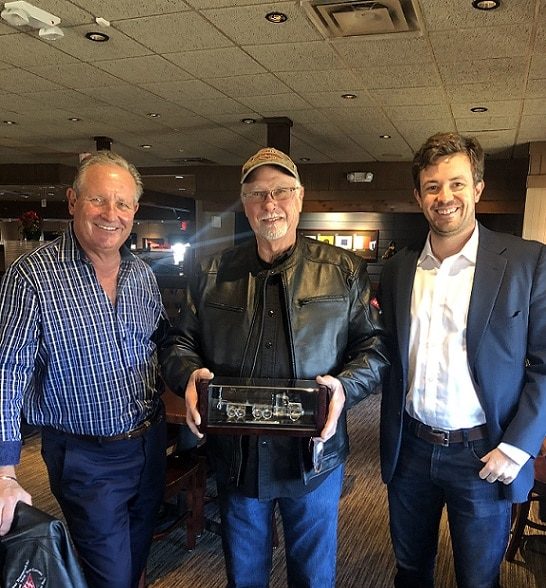 Randy,
It has been a great honor to have you drive for Usher Transport, and I think I speak for everyone when I say working with you has been a privilege. We wish you a happy and well-deserved retirement! Please do not be a stranger, and remember I expect to see photos when you and Terri get back from that trip to Alaska!
Patrick Usher