Kentucky Trucking Association Grand Award
---
Aug 23, 2022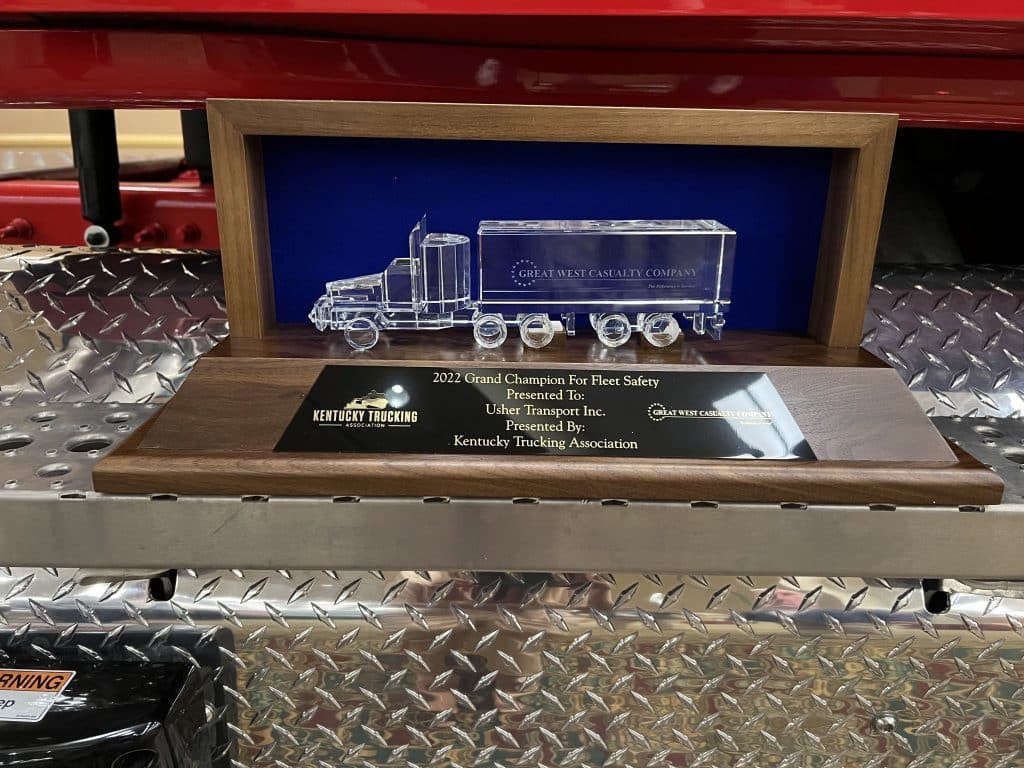 Today, I am happy to announce that Usher Transport, Inc. has been awarded the Grand Award by the Kentucky Trucking Association. The Grand Award is the association's most prestigious award and is given to the carrier who has the best overall safety record in the state. In addition to the Grand Award, Usher Transport, Inc. also received first place in the competitive safety contest – tank truck division and second place in the industrial safety contest.
These awards are in recognition of your dedication to highway safety. Having an excellent safety program does not win awards, the daily execution by company and drivers and contractors does. Today, I commend each of you for a job well done. Your efforts set Usher Transport, Inc. apart from other carriers and serves as a testament to your professionalism.
Thank you, from all of your support staff, you are greatly appreciated.