Employee of the Year – Derek Cole
---
Jan 8, 2021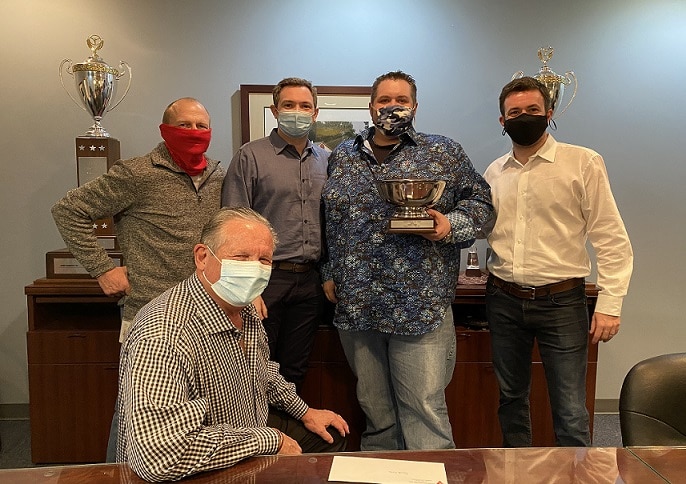 Employee of the Year
I know this year has been tough. I've said it many times. We have all had to make tough decisions to either maintain the health of the company or personal financial situations.  I want to remind everyone that this company's priority has always been to its people.
We have always made a diligent effort to keep our entire work force intact. For as long as I can remember we have been committed to doing this, and we proved it earlier this year. In the 2nd quarter we experienced revenue losses of up to 40% due to the pandemic. This happened, we maintained our commitment, and didn't force a single layoff. We accepted a tremendous amount of risk to do so, but we did it because we believed it was right.
I am not telling you this for a pat on the back. I know better than that. I am telling you because I don't want you to worry about your future at this company. If you are here, you care about being good at your job, and care about the people around you, you're family. People are the company, and I want us to all understand that. People will continue to be our priority moving forward, and we'll prove it again if we have to.
Now, I want to acknowledge a very special individual who personifies the characteristics I just mentioned. Not only does this person care about being good. They have the results to prove it. And not just over this past year, its consistent. There is no person who handles more drivers, more revenue, and more complexities in product and equipment at Usher Transport. The excellence required to perform as well as this person has over multiple years is at the core of what we do. Not only do they care about being good, they are the best at what they do, and at the same time support their peers and look after the people around them. 40 drivers, $8 million in revenue, consistent performance ratings of 98% or better over multiple years, and with our largest customer. This person accomplished all these tasks, at an extremely high level, all while leading his team thru a pandemic, massive revenue losses, and a constantly changing set of demands. He kept his team intact, manned his post (he volunteered to be one of the few that remained in the office), and prioritized his people. He is a friend, a colleague, and I consider him family. Please congratulate Derek Cole, 2020 Employee of the year! There is no one more deserving. Thank you, Derek.
Sincerely
Ryan Usher
President
Usher Transport, Inc.