Driver of the Year – Jeff Webb
---
Jan 8, 2021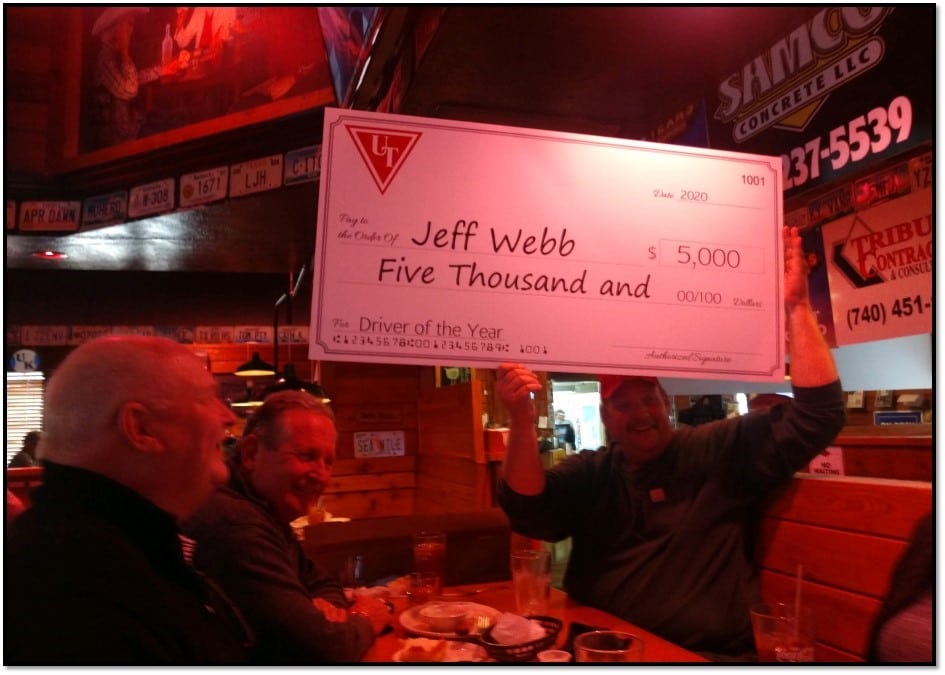 Driver of the Year
It's time to announce the most prestigious award at Usher Transport. Driver of the Year.  I am sure you all have heard this before, but this is not something we take lightly at this company. The driver is the most important person at Usher Transport. You are the face to the customer and the motoring public. You are the one who's decisions ultimately keep yourself safe, the people around you safe, and get the product where it needs to go, in the right place, meeting the customer's needs, and doing it right every time.
The job you do is demanding, it takes a special individual to keep up with a career that requires so much, to do it consistently, and over long days. Longer days than peers in other industries will never understand. To put it lightly, truck drivers, and specifically, tank truck drivers are special. You are an elite group and the best at what you do.
Remember, management is simply your support staff. We are here for you, to support, manage situations, and solve problems to enable you to provide the service that keeps our business operating at an extremely high level. If the driver succeeds, we all succeed. Its that simple.
That all being said. There are certain drivers within our elite group that deserve recognition. Their story is important and their impact is worth sharing. Sometimes a driver is not only an elite driver. They are the driver and the support. A special person can, and wants to be both. They lead their peers either officially or unofficially, work with management to develop new business, grow markets, recruit, and put a focus on maintenance that keeps the motoring public and the company safe. They do this not only for themselves, but an obligation and responsibility they feel to the people around them. Again, this is a truly special person.
What I am talking about does not happen very often. It happens even more rarely in a market that is struggling to maintain accounts, undergoing massive changes in leadership, and navigating an economic crisis caused by a global pandemic.  To be honest the leadership this individual has shown, his willingness to collaborate, and the fortitude to accomplish what he's accomplished has made the award easy. I remember talking to this person during a difficult time last year and he told me, "these drivers are going to have a home in Catlettsburg".  He meant it, and it wasn't a negative. He just knew what his guys needed, and he did it. I am simplifying of course, but that is so important.
The contributions this man has shown over the last year are immense. He is a main driving factor in turning around the Catlettsburg market. As a result of his abilities, we have grown the customer base, grow the driver fleet, built a new maintenance program, and did all this while maintaining best in class service and safety, and all thru the outside challenges this year has put in front of him. There is no one else who has done more for his people than Jeff Webb!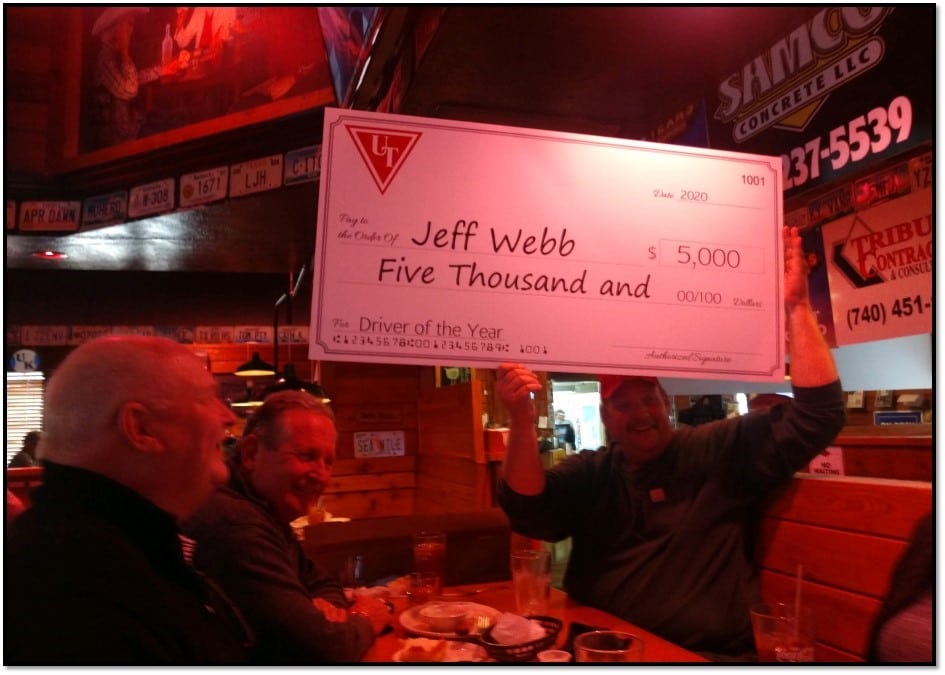 Mr. Webb has been with the company almost 30 years. I can't say enough how much that means. He is a true expert in his field, a professional, and has a deep understanding of what it means to build something great. We can't thank you enough Jeff. I'm sure I am speaking for all us when I say, we are humbled. Thank you.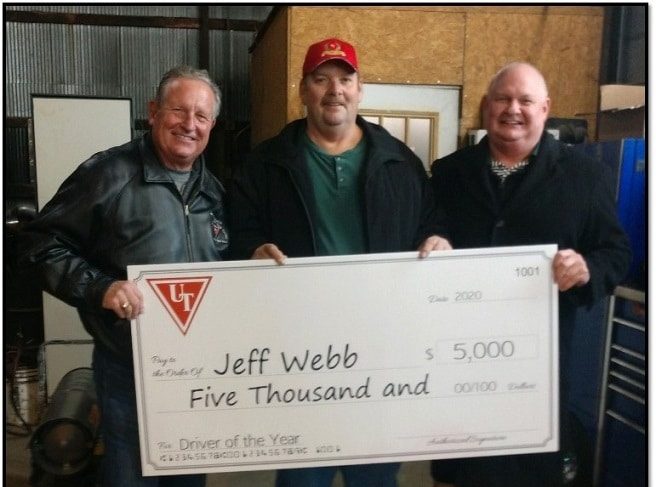 Sincerely,
Ryan Usher
President
Usher Transport, Inc.