Day 6 of Usher Transport Christmas Giveaways
---
Dec 18, 2020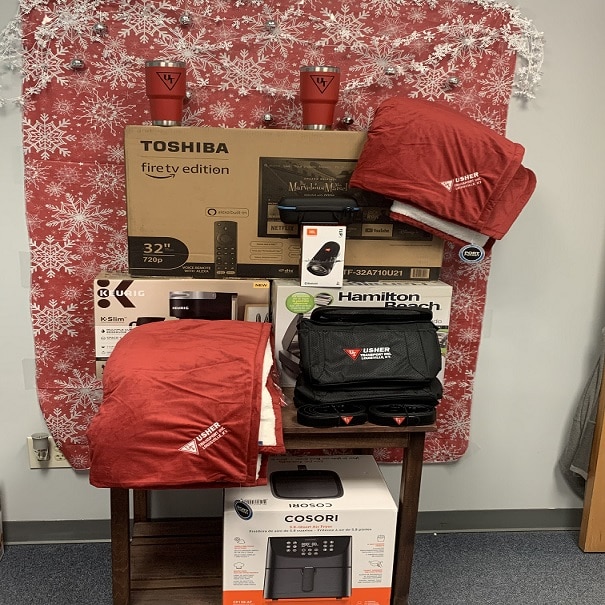 Welcome to Day 6 of the Giveaways!
Today we are giving out 15 more prizes! We hope that you all are enjoying these as much as we are excited to be giving items away.
Todays winners are:
Air Fryer – Dan Lovings
UT Belt – Frederick Schaffner
UT Belt – Larrabee Arms
UT Lunch Bag – Amber Mink
UT Lunch Bag – James Greenlee
UT Lunch Bag – Carlos Arias
UT Blanket – George Williams
UT Blanket – Nathan Hayden
UT Blanket – Kevin George
Portable Grill – Patrick Resilard
JBL Speaker – Mike Campbell
Keurig – Tony Stinnett
UT Cup – Kevin Simpson
UT Cup – Randy Jackson
TV – Ron Howard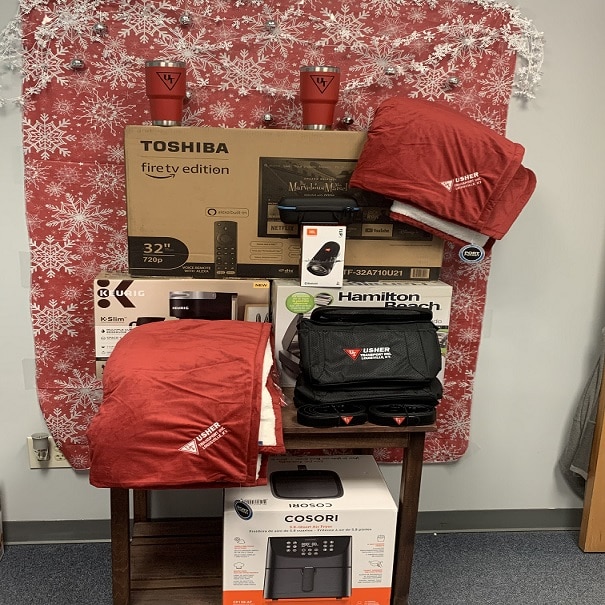 After all the drawings are over, we will get items shipped to your home terminal or directly to you. Please look for correspondence for that at a later date.
We will have one more drawing next week to finish out our Christmas Giveaways!