Congratulations, William! 2023 LEAD ATA Graduate
---
Oct 21, 2023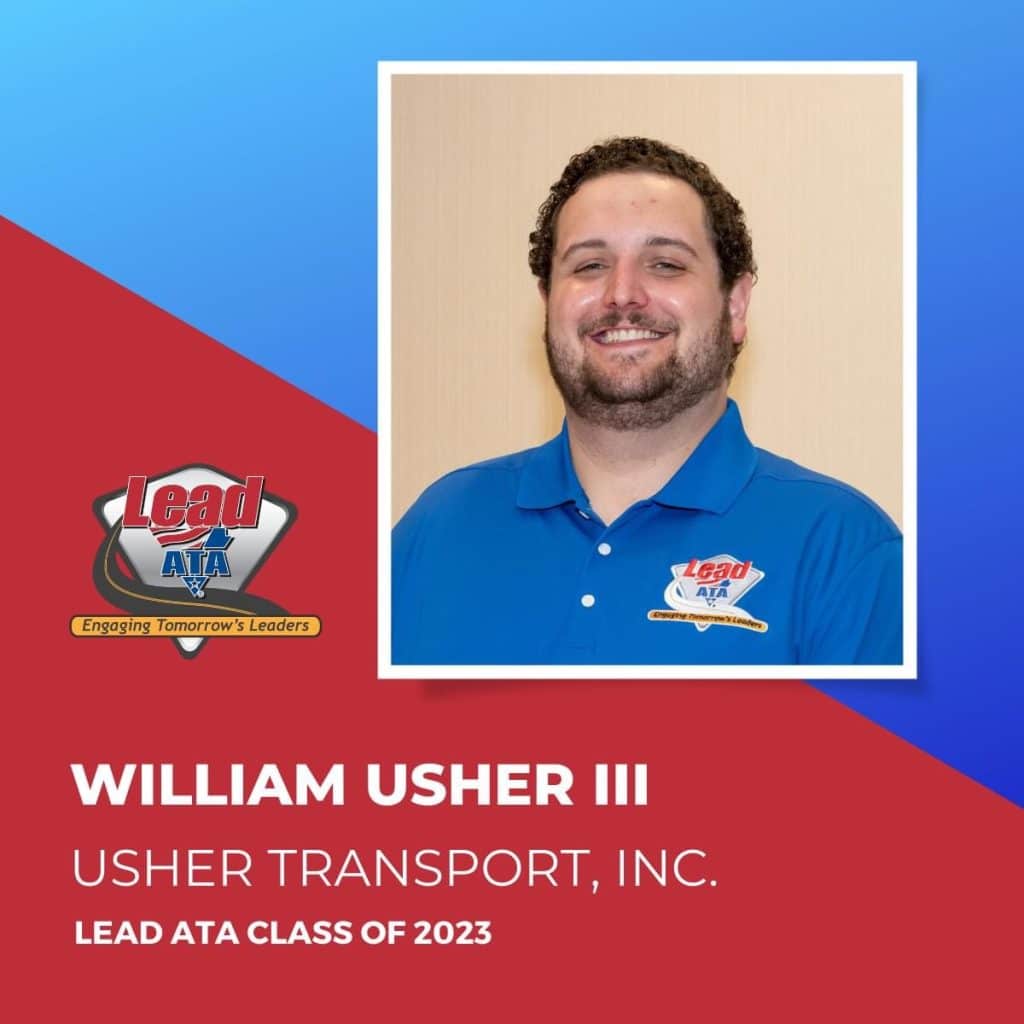 Congratulations, William!
William Usher, EVP of Maintenance, successfully graduated from the LEAD ATA program on Sunday, October 15, 2023. William and his fellow graduates were recognized at the 2023 ATA Management Conference & Exhibition in Austin, Texas.
The LEAD ATA program is a 12-month program designed to select, prepare, and transform the best and brightest in the trucking industry today to become our leaders of tomorrow. LEAD ATA participants gain real-world experience and in-depth industry insights unavailable through any other program. By selecting a diverse group of candidates, the program represented many different segments, regions, and fleet sizes that make up our industry.
What an impressive achievement! On behalf of the entire Usher team, we extend our heartfelt congratulations on your graduation. Your commitment to personal and professional growth is truly inspiring. Your hard work, dedication, and intelligence have paid off.